Bring a Black father home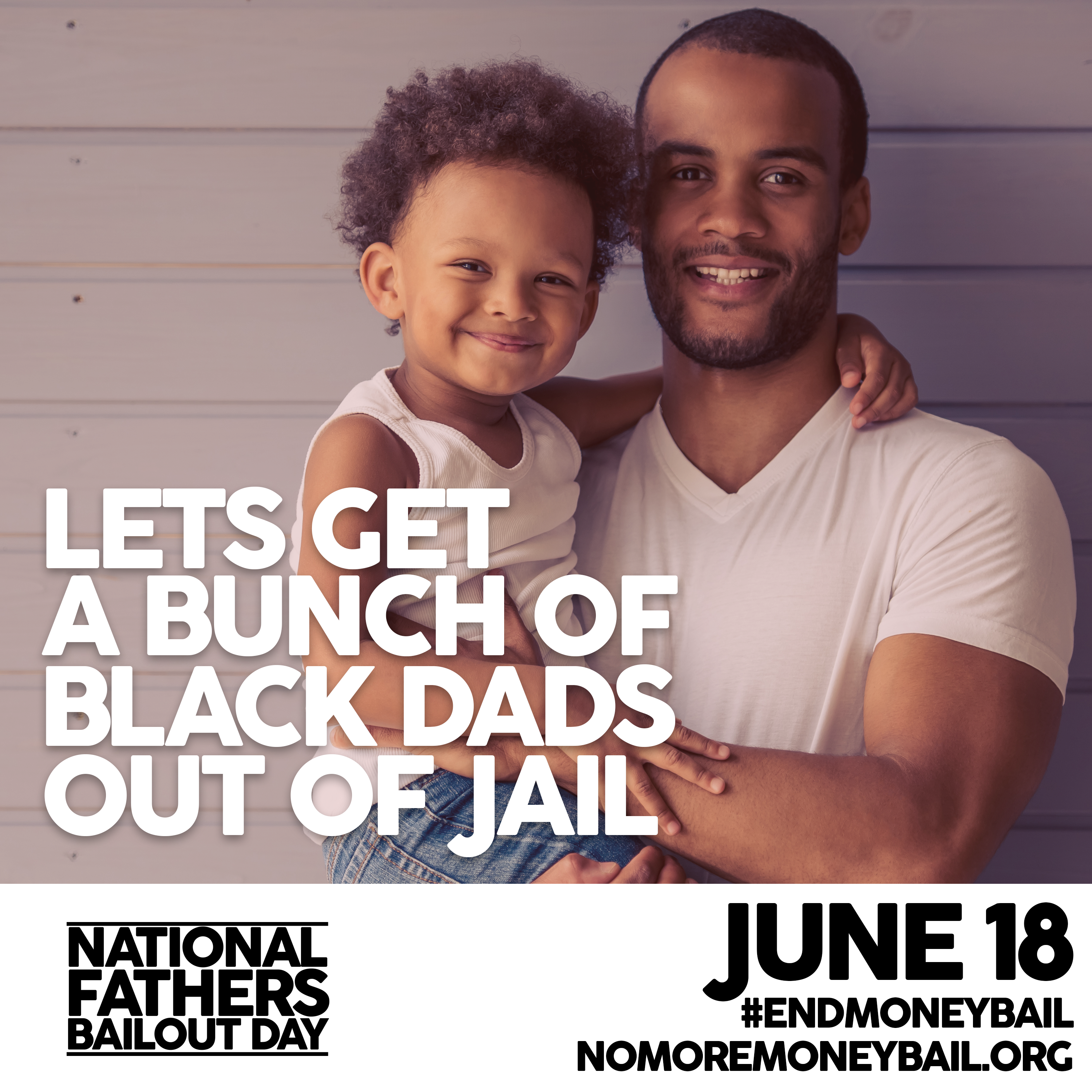 There are more Black men in prison than there were enslaved in 1850 and over the last three decades, the percentage of Black women incarcerated has increased by 700%.1 These statistics paint a picture of Black life in America. Behind these numbers are the faces of children growing up without their parents; elders not being able to retire because they are raising their grandchildren; and college students swimming in education debt because their family's finances were demolished from bailing a loved one out of jail.
Money bail drives the modern day slavery of mass incarceration.Forcing people to buy their freedom or remain caged behind bars, before they're even convicted of a crime, is unconstitutional and inhumane. Luckily, the bail reform movement is gaining traction across the country. But it's not coming fast enough. So, just like for Mother's Day, where we bailed out over 120+ Black women across the country, we are taking Black matters into Black hands and bailing out the Black fathers.2
Under Trump's reign, we are witnessing the rise of racist rhetoric, ideology, and laws that target and demonize Black people. The desires of inclusion and progression have been overshadowed with 'Law and Order' solutions that are known to only result in an uptick of overpolicing and incarceration of Black communities. Protecting our people means dismantling the criminal justice system that destroys our humanity, breaks up our families and profits off of forcing people to buy their freedom through money bail.
Just last month, over 2,600 members of Color Of Change and 11,000 others gifted a total of over $700,000 and gave 120 Mamas an opportunity to spend Mother's Day with their families and communities, where they belong. Color Of Change was there every step of the way using a portion of the money donated to amplify the action and garner media attention from mainstream mediums such as MSNBC and The Nation to Black media outlets including The Root and NewsOne.
Scott ROBERTS
References :

---