BREAKING :
Heartbreaking new details about what Jordan Edwards' family had to endure that night have emerged too: Jordan's older brother was handcuffed and held overnight in jail--without charges. And police even detained Jordan's father when he arrived at the station--claiming he was "being hostile" for simply asking about his children. This toxic culture of policing has to stop.
Our cries for justice were heard in Roy Oliver's firing, and now Dallas County District Attorney Faith Johnson must step up to arrest and charge him. And all of the officers who made this tragedy worse for the Edwards family need to be held accountable. Thousands of Color of Change members have already signed the petition calling for justice for Jordan Edwards. Dear friend, your name is missing, will you take a stand today?
Rashad and the rest of the

Color of Change

team
References :
Here's the original message we sent
Jordan Edwards did not deserve to die.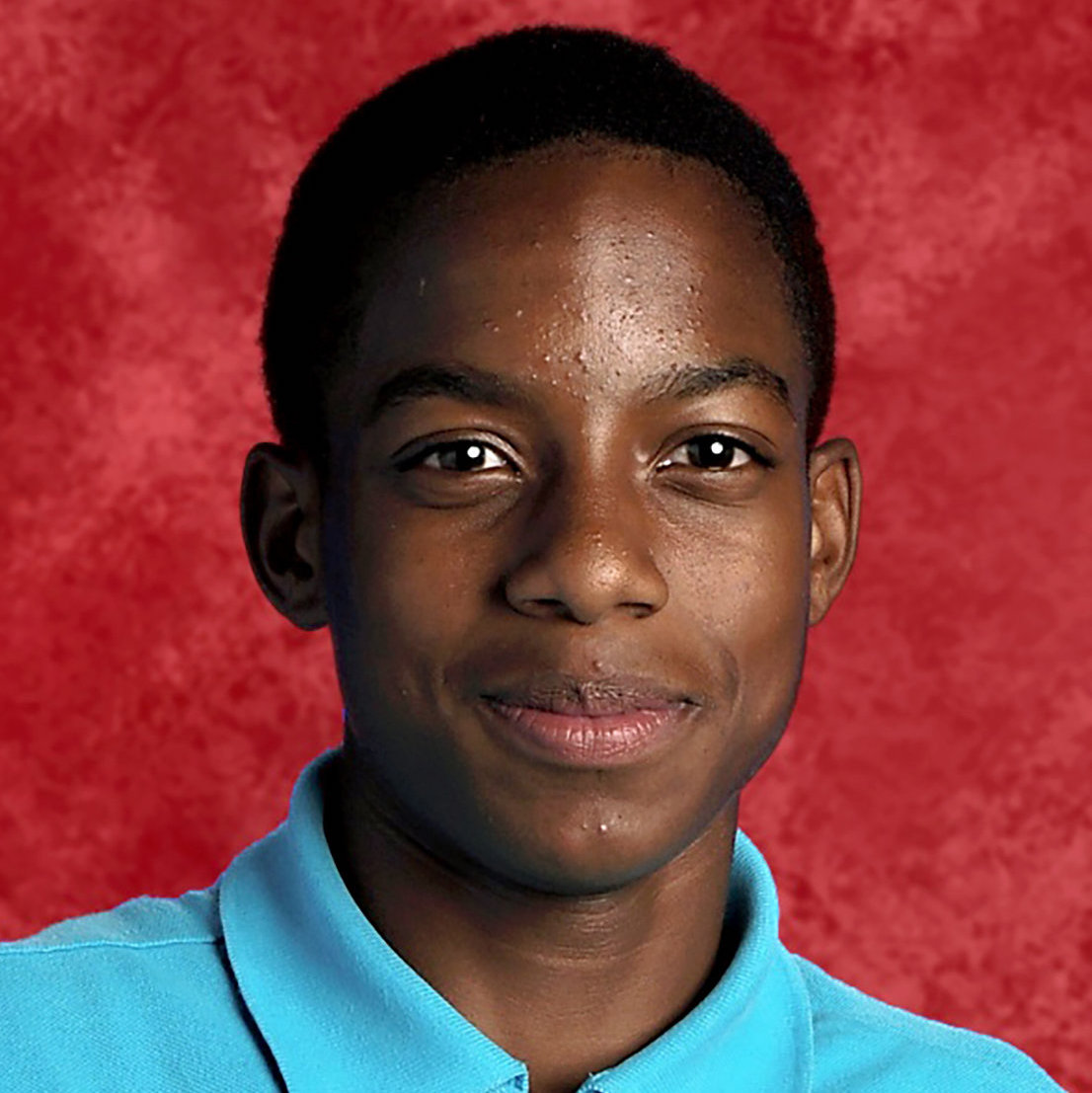 Demand the officer who killed him is fired and
criminally charged.
He was a kid. Only 15 years old. An honor roll high school freshman in Balch Springs, Texas. His family described him as a "loving child with a humble and sharing spirit."1 But no matter what kind of grades he had, we know one thing : he didn't deserve to die.
On Saturday night, Jordan Edwards left a party with his friends at the same time that police arrived--responding to a call about "drunken" teenagers walking around. One of the officers fired a rifle at the car Jordan was a passenger in, striking and killing him.2 His brother, who was in the car with him, watched him die right before his eyes. The police chief, Jonathan Haber, tried to justify the killing and claimed the car was backing down the road "in an aggressive manner" towards the officers.3
But that was a lie. After reviewing police dash-cam footage, the police chief revealed the car was actually driving away from officers.4
Regardless, the officer violated Balch Springs PD's official use-of-force policy which states that officers facing an oncoming car should "attempt to move out of its path, if possible, instead of discharging a firearm at it or any of its occupants."5 Yet, the officer who shot and killed Jordan is still employed, on paid administrative leave, and Balch Springs PD is protecting the officers' identity and keeping it secret. Dallas County Sheriff's Department and the Dallas County District Attorney's Office are investigating this incident to determine criminal charges, but that's not enough. Time and time again, officers get away with murder and face no accountability. The family of Jordan Edwards is demanding that the officer is fired AND criminally charged.Will you join their call for justice and sign the petition ?
This keeps happening--and it's sickening. A family suffers and mourns the loss of a loved one because of police officers' cruel and thoughtless actions. Then they are left seeking answers and justice that often never comes. Police violence continues to harm our communities at an alarming rate. Jordan Edwards is the 105th Black person to be killed by police this year--and we are only five months into 2017.6
Just the mere presence of a Black person is deemed threatening to officers. We've seen this time and time again. In Ohio, a 12 year old Tamir Rice, a Black boy just playing with a toy in a park, gunned down by police. Officer not charged. In Baltimore, six officers assaulted and killed Freddie Gray while in custody. All officers acquitted. In Ferguson, Darren Wilson killed unarmed 18-year-old Michael Brown who had his hands raised. Officer not charged. In New York City, NYPD officer Daniel Pantaleo killed Eric Garner by putting the unarmed 43-year-old Black man in a chokehold. Officer not charged. The story repeats itself, and we need this to stop now.
Jordan Edwards and his family deserve justice. Jordan should still be alive, going to school, hanging out with friends, happy with his family. With an ever increasing white supremacist, right-wing agenda set by local and national elected leaders, desperate to control and criminalize Black people -- the attack on our communities is staggering and frightening. As we see with the Trump Administration's push to validate police departments' awful behavior and wipe away all transparency and accountability. We must put an end to state violence. Black people deserve the right live freely with dignity.
Rashad, Arisha, Scott, Anay, Clarise, Enchanta, Malaya, Katrese, and the rest of the

Color Of Change

team

---