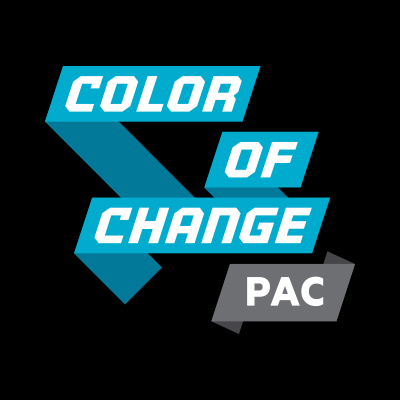 As

Color Of Change

's CFO, you only hear from me once
or twice a year because we like to keep our emails focused
on campaigns and creating real-world change for Black folks
and our allies. But the 2017 fiscal year is about to end so
I'm writing to make an important request.
So far over 2,500

Color Of Change PAC

supporters have
contributed to our year-end fundraising drive.

I'm amazed by
the response.
But I've been looking at our numbers and we're still
$85,000 short. There are only 3 days left in 2017 - will you
chip in $18 for 2018 and help close this fundraising gap ?


At Color Of Change PAC, we value every donation that's made -
whatever the size - because the way we create change is through
an engaged community of people pitching-in and taking action
together. This coming year, we have big plans :
We're going to hold District Attorneys accountable. DAs
are one of the most powerful roles in our criminal justice
system and 84% of them run for election completely
unopposed. We're going to work to get bad DAs out of office
and elect those that will stand up for our communities.
We're going to run a state-of-the-art digital engagement program.
From new organizing tools to hyper-targeted ads, we'll strive to
reach voters where they are, speaking to them on platforms and
devices they spend their time on with messages that resonate with them.
We're going to scale up our peer-to-peer SMS program.
By tapping

Color Of Change PAC

volunteers, we'll send messages to tens
of thousands of people encouraging them to get involved in their local
We're going to build a Black organizing team around the country.
On-the-ground organizers are critical to building sustaining power.
We'll train local leaders and knock on as many doors as possible to
have
real conversation and build real relationships.
We're going to turn out the Black vote. Alabama showed the
country
what we've known all along - that Black voters are
powerful. And we're
going to make sure Black voters are
registered and turn out to vote, when
it matters, to help win
back the House and the Senate.
By chipping in right now, you'll ensure that we don't have to
cut back on any of these campaigns and plans in 2018. We
can't afford to start off the new year behind - this work is
too important. Will you chip in right now ?
Ismael Savadogo
Chief Financial Officer


Color Of Change PAC
Color Of Change PAC
is building a movement to elevate the voices
of Black folks and our allies, and win real social and political change.
Contributions to Color Of Change PAC are not deductible as
charitable contributions for federal income tax purposes.
Paid for by
ColorOfChange PAC
, colorofchangepac.org, not authorized
by any federal, state, or local candidate or candidate's campaign
committee.