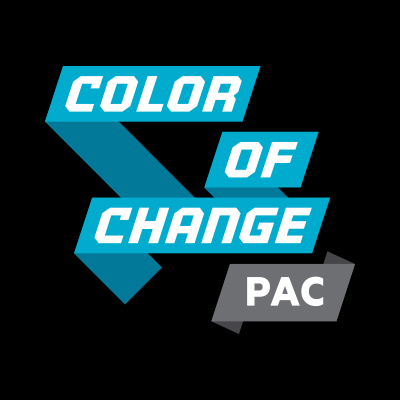 North Carolina legislators are fast-tracking a bill to suppress Black voters !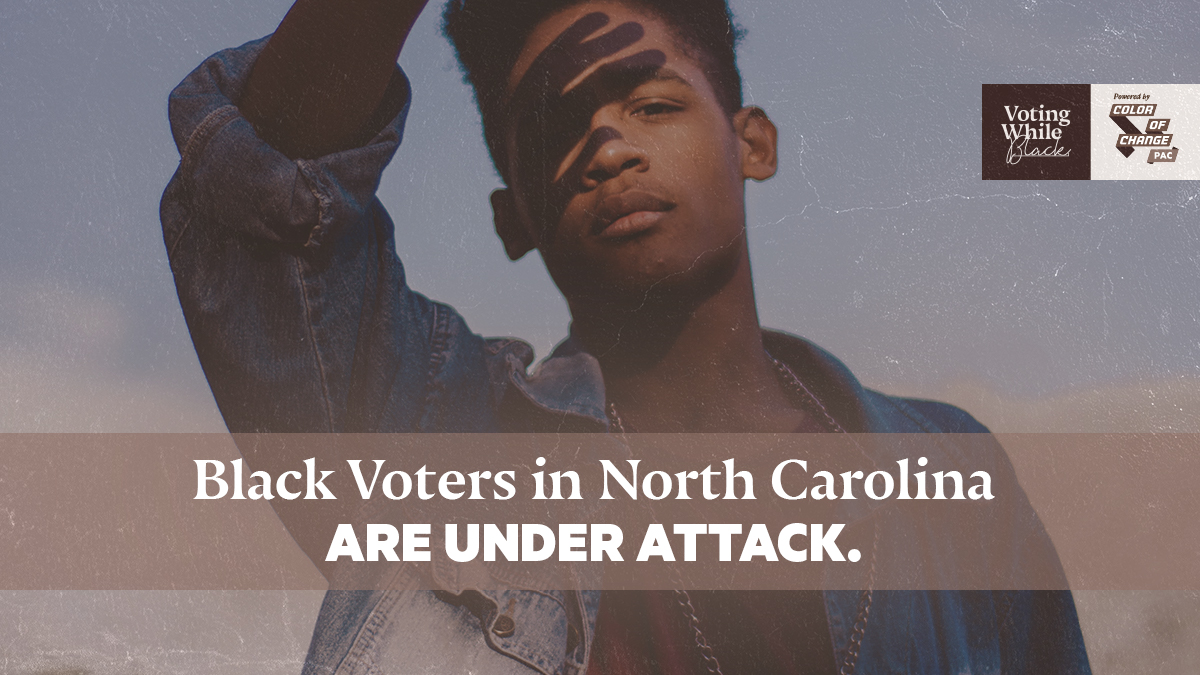 Color Of Change PAC
works to empower Black voters in North Carolina, and across America.
Last week, North Carolina Republicans passed a bill targeted directly at suppressing Black voters.1
This bill would eliminate voting on the Saturday before election day. It may not seem like a big deal, but consider this: in 2016 almost 200,000 people voted on Saturday and ~30% of them were Black voters.2
This bill is nothing but a thinly veiled attack on Black voters. It's disgusting and we need to fight back.
One of the best ways to fight back against racist voter suppression efforts like this is to build political power in Black communities. That is why Color Of Change PAC exists - will you chip in $3 to support our work?

This bill is moving fast, a tactic Republicans are using to push it through before anyone notices how devastating it could be. The bill was introduced late on the night of June 13, and given a preliminary approval vote in the House within 24 hours.3 Shortly after, it passed both the state House and Senate, and is now on the way to the governor's desk.4
Here's what the bill would do :3
Cut out the final Saturday of early voting before election day, which is widely used by Black voters

Requires early voting stations to be open 12 hours per day Mon-Fri, instead of their usual 8 hours-- but to fund this, forces local elections boards to either hope for more money from the county or open fewer early voting sites

Deters elections officials from keeping early voting open on weekends, due to 12-hour weekday requirements that will overstretch tight early voting budgets
Our work at

Color Of Change PAC

is an antidote to this poisonous attack-- everything we do is aimed at strengthening the political power of Black Americans. Color Of Change PAC has a track record of success in North Carolina. This past March we :
Helped two Black, progressive District Attorney candidates win primary elections in Durham and Pitt counties : Satana Deberry and Faris Dixon

Brought 450+ people out to brunches and dinners to build community and train them on essential digital organizing skills

As a Black-led organization, we sent out digital ads we knew would resonate with Black voters, which were seen over 950,000 times on social media
Without your support, we can't possibly do this work. Without your support, racist bills like this one become reality.Give $3 to make sure Black people power, not anti-Black suppression, keeps coming out on top in North Carolina, and nationwide.
Unfortunately, you don't have to look very far back to find North Carolina's ugly history of Black voter suppression. Just in 2016, a Federal Court struck down a 2013 North Carolina law which required voter identification, decreased early voting from 17 to 10 days, and eliminated same-day voter registration and out-of-precinct voting. One of the judges wrote of the law that it targets "African Americans with almost surgical precision".5
This newest attempt to take advantage of Black voters is just plain dirty. People have work, and have kids to take care of after work.For many people, including Black voters, weekends are the only time voting is possible. This bill wants to take away that option.
Invest $3 to help us keep lifting up Black votes and Black voices, even in the face of hate
.
Let's win this fight,
Jenni, Arisha, Hope, Shannon, Kwesi, Bhavik, Daniel, Reagan, Bradley, Charles, Scott and the rest of the Color Of Change PAC team
References :