The legacy of MLK's work is on us to continue. We win when we support our fighters of today.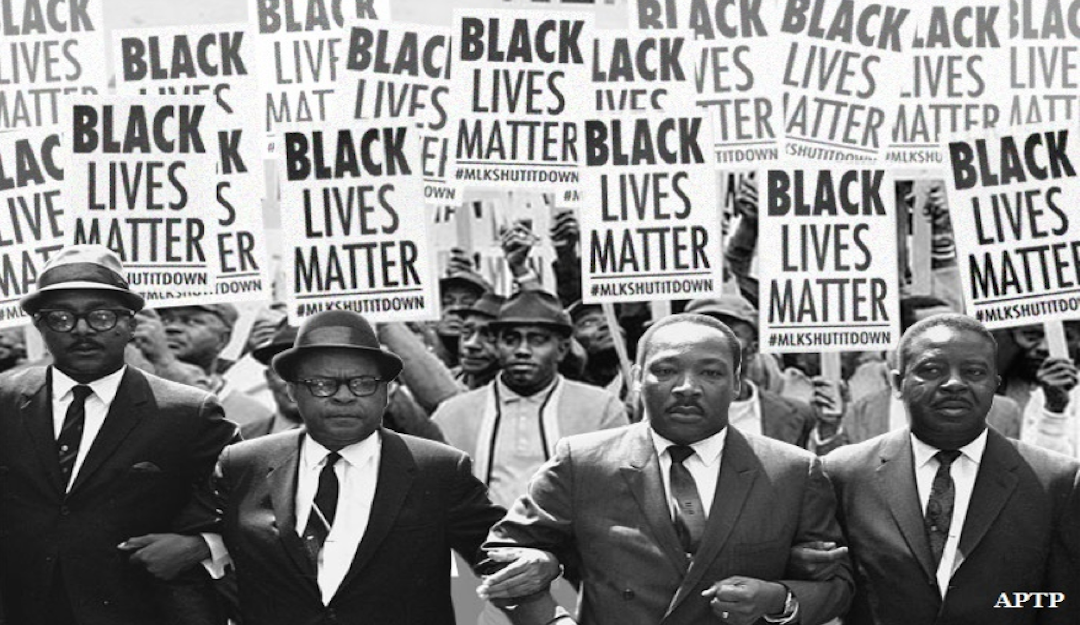 Everybody can be great...because anybody can serve. You don't have to have a college degree to serve. You don't have to make your subject and verb agree to serve. You only need a heart full of grace. A soul generated by love. -- Rev. Dr. Martin Luther King, Jr.
My name is Janaya Khan and I recently joined the

Color Of Change

team because I believe in my deepest heart that to fight for justice is to be on the right side of history. With

Color Of Change

, I am a part of a courageous team of people dedicated to honoring the legacy of Dr. King, and so are you.
We know that the work of racial justice is a marathon; Dr. King committed his life to a cause greater than himself and now the baton has been passed on to a new generation of freedom fighters that need our help.
We too believe that anyone can be great, and together we can fight to defend the freedom fighters of today who feel the same call to action that Dr. King and his fellows did all those years ago. Every single win that Black people have had in this country has been hard fought against a system more interested in maintaining the status quo than justice. Today, activists are still fighting for the dignity of Black people because they know in their bones that Black people deserve better than racist policies, police brutality and criminalization. This act of service makes them great, but it also makes them vulnerable. Police and law enforcement agencies like the FBI use technological advancements and access to data to attack activism by tracking, surveilling and profiling activists.
We at

Color Of Change

intend to protect the heroes of today. Together, we want to build the tech, tools, and information they need to stay safe from the current threats to protest, and their freedoms, under a bigoted and hateful administration.
Our goal of $15,000 to keep organizers safe would :
Build a website that houses toolkits on protection, know your rights, and other needed resources online
Enable real-time trainings that teach organizers how to use digital security to protect themselves and keep each other safe
Support convenings on digital defense that brings people together from across the country to talk about work they are doing around surveillance
I remember learning about Dr. King for the first time when I was a child. His name was spoken of reverently, and his work was often referred to in the past tense, as if the battle for racial justice had already been won. Since then, I have learned we have a ways to go yet. While racism in America is just as bitter and violent as it was 50 years ago, it has evolved into victim-blaming when young Black people are killed by police, mass incarceration and criminalizing dissent in ways never been seen before. We must fight back to protect our front-line freedom fighters who risk their lives by creating the resources needed to sustain our movements.
Dr. King understood that whenever injustice reared its ugly head, people needed to be there to fight against it. Today, we understand that protest is an act of service. Those of us who have the audacity to dream must continue to find each other to protect our collective dreams of freedom and those that fight for it. We are our best resource. And with the right support, we can empower activists to keep fighting for a better tomorrow, today.
Janaya, Brandi, Rashad, Arisha, Jade, Evan, Angela, Johnny, Corina, Chad, Mary, Saréya, Eesha, and the rest of the

Color Of Change

team

---