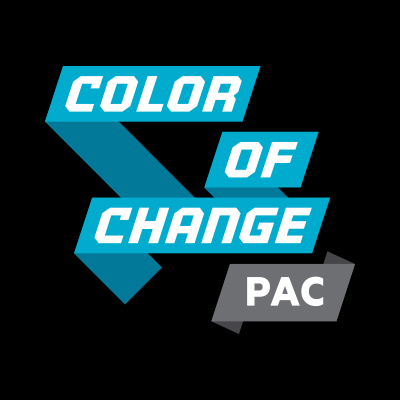 Stacey Abrams is running in a competitive primary in Georgia tomorrow, and - if she wins - she has the chance to become the first elected Black Woman Governor in United States history.
Color Of Change PAC

has been supporting Abrams because of her impressive track record. Abrams was the first woman to lead either party in the Georgia General Assembly and the first African American to lead in the House of Representatives. Furthermore, she opposes money bail, is committed to creating long-term, high wage jobs in Georgia, and has vowed to expand access to affordable healthcare.1
A poll late last week puts Abrams ahead in the Georgia primary elections, but we can't take this for granted. That same poll showed that almost 23% of Democratic primary voters are

undecided

.2
At

Color Of Change PAC

, we've been testing digital ads to get out the vote for Stacey Abrams this Tuesday and the results are very promising. We estimate that for every $10 we spend, we can get 12+ Georgia voters onto a web page to learn more about Stacey Abrams, find their polling place, and

commit to vote for her

.
This is where you as a member can help us scale our impact. If enough of us chip in, we can reach tens of thousands of Georgia voters in the next 24 hours, and ensure a victory.
Even though Stacey Abrams is up in the polls right now, we know this will be an uphill battle. Georgia has a track record of horrible voter suppression efforts. Here are just a few examples :
Georgia has some of the strictest voter ID laws in the country, which make it harder for young folks and people of color to vote 3 4
380,000+ Georgians received voter purge notices in 2017 which the state ACLU compared to 'Jim Crow voter suppression' 5 6
Early this year, Republicans in the state tried to pass legislation that would've eliminated Sunday voting and cut the hours that polls are open in Atlanta, making it harder for Black folks to go out and vote 7
Jenni, Arisha, and Bhavik for the

Color Of Change PAC

team
Color Of Change PAC
is building a movement to elevate the voices of Black folks and our allies, and win real social and political change. Contributions to
Color Of Change PAC
are not deductible as charitable contributions for federal income tax purposes.
Paid for by
ColorOfChange PAC
,
colorofchangepac.org
, not authorized by any federal, state, or local candidate or candidate's campaign committee.