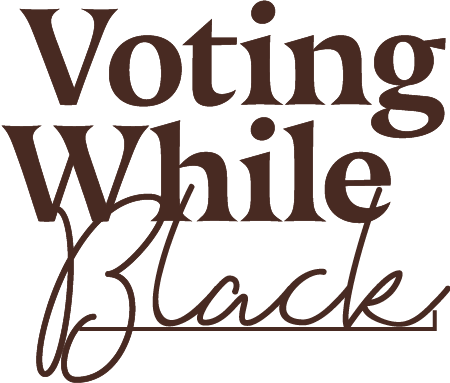 Wesley Bell has defeated Bob McCulloch for St. Louis County Prosecuting Attorney !
This win would not have been possible without the incredible work of local partners at Organization for Black Struggle, Missouri Faith Voices,
St. Louis Action
Council and Working Families Party, and the support of 8,000 local Color Of Change PAC members. This is HUGE news for Black folks, and we want to say thank you.
It's because of supporters like YOU that Wesley Bell overcame the odds and won the St. Louis County Prosecuting Attorney primary election. We knew the fight to unseat Bob McCulloch wouldn't be easy, even after he spent his last 27 years in office denying justice to Black and Brown people and supporting an unjust money bail system that disproportionately harms our communities.¹
almost four years to the day after the murder of Michael Brown in Ferguson
, St. Louis County voters took to the polls to demand accountability for the long history of corruption and police violence in the county.²
This is a huge victory, and there are many fights ahead. Will you donate to help

Color Of Change PAC

carry these wins for Black people nationwide through November and beyond ?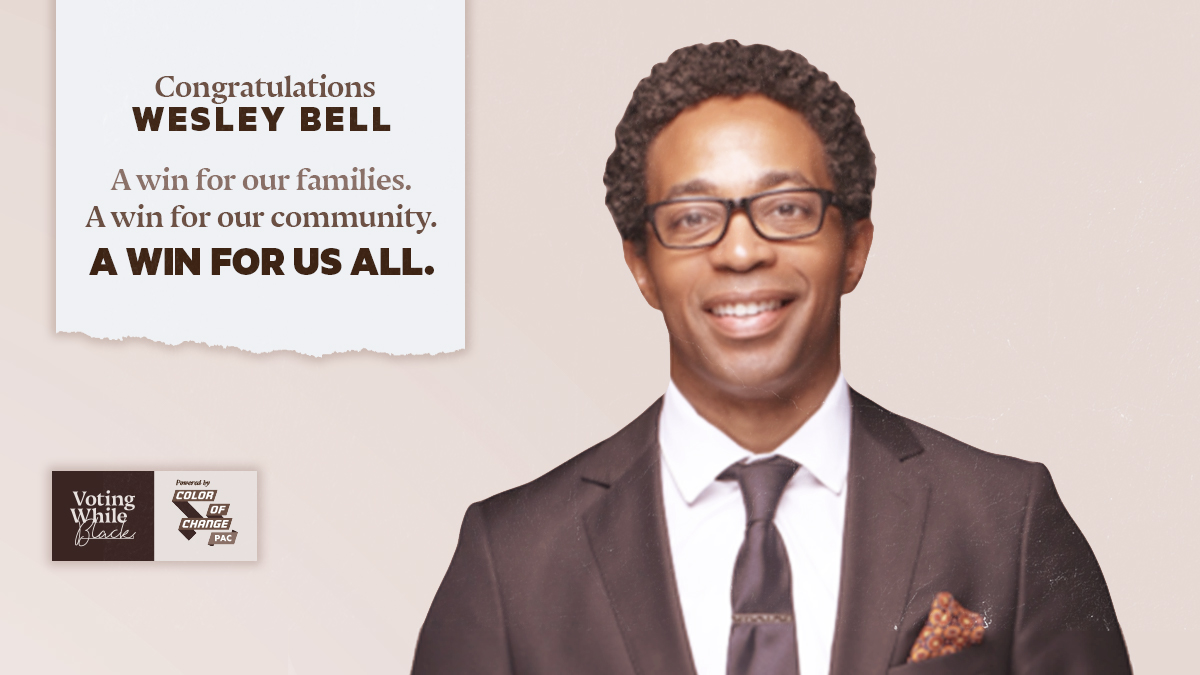 Color Of Change PAC

brought together passionate volunteer leaders in St. Louis County, hosted two block parties, delivered direct mail straight to households, had thousands of in-person conversations, sent over 95,000 peer-to-peer texts, put up a billboard on a major interstate, and ran digital videos and ads to mobilize over 200,000 voters for Wesley Bell.
We saw a powerful wave of progressive energy in this primary, and we're committed to making sure Black voices are heard, not just in St. Louis County, but all over the country. That's the only way that the systemic change we seek will ever happen.
Sadly, the pattern of racist violence targeting Black people did not begin or end with Mike Brown's murder in Ferguson.
Black and Brown families are still losing loved ones to police violence and mass incarceration all over the country.
Reforming America's criminal justice system is as crucial as it has ever been. We've proven that we know how to win, and we'll keep winning with you.
Now is the time. Donate to

Color Of Change PAC

today, and help us keep working through November to elect officials across the country that put Black people first.
Arisha, Jenni, Rashad, Hope, Shannon, Kwesi, Victoria, Bhavik, Alicia P., Alicia W., Sonya, Reagan, Daniel, Charles, Bradley, Scott, Dominique, Clarice and the

Color Of Change PAC

team
---
References :
1. "MacArthur Safety and Justice Challenge, Part II; Saint Louis Increases Pretrial Incarceration 21.1% in Year One"
http://act.colorofchange.org/go/78109?t=7&akid=15868%2E1942551%2ErxxbG5
2. "St. Louis prosecutor has faced controversy for decades", St. Louis Post-Dispatch, 16 August 2014,
https://act.colorofchange.org/go/72419?t=9&akid=15868%2E1942551%2ErxxbG5

DONATE


Paid for by
ColorOfChange PAC
,
colorofchangepac.org
, not authorized by any federal, state, or local candidate or candidate's campaign committee.
ColorOfChange PAC

is building a movement to elevate the voices of Black folks and our allies, and win real social and political change. Contributions to

Color Of Change PAC

are not deductible as charitable contributions for federal income tax purposes.