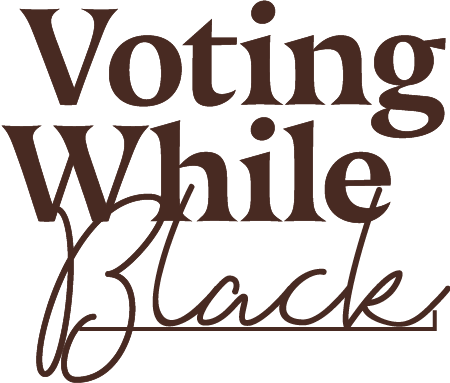 Dear friend
,
Bob McCulloch-- the St. Louis prosecutor who denied Mike Brown in Ferguson and so many others justice-- has raised 6 times as much money as our endorsed candidate for criminal justice reform, Wesley Bell.
1
Election Day is tomorrow- we only have 24 hours left to rally St. Louis County voters and turn the tides. Can you donate $4 to our urgent, final push through election day in St. Louis ?
Here's what Wesley Bell is up against :
1,2
At the end of June, McCulloch reported that he had fundraised nearly $250,000-- 6x as much as Wesley Bell
McCulloch has the
endorsement of every living former police chief in St. Louis County, and multiple police officers associations
Bob McCulloch has been in office for 27 years, and has deeply entrenched support from conservative, "tough on crime" voters
3
This final day is our last huge push ! Invest $4 today to help make sure our work to say

#ByeBob

and elect Wesley Bell pays off.
I want to lift up the work of our amazing campaign team in St. Louis County, who
have been going door-to-door for over a month, getting the word out about Wesley Bell.
We've talked to hundreds of voters, have texted thousands more, and are running digital ads being seen by tens of thousands.
I know that Black people in St. Louis County see that Bob McCulloch needs to go because
so many amazing community members have volunteered their time to support Wesley Bell with us.
We've had themed volunteer nights where Black sororities like Alpha Kappa Alpha have brought out their sisters to door-knock. We've had youth nights where high schoolers, the next generation of voters, have come out with us. Without this powerful group of volunteers, there's no way we could have done all this work, and
we're going to need to ask them to give all they have today and at the polls tomorrow.
The most important thing you can do in this last 24 hours to provide love and support to our campaigners and volunteers is donate.
Invest $4 today to :
Take care of our canvassers as they talk to 100s of voters - food, water, and other necessities
Print yard signs for people to put up, and flyers to hand out to 1000s of voters as they arrive at the polls tomorrow
Continue to run digital ads and videos to ensure as many people as possible hear about Wesley Bell before election day
We never expected the fight to boot Bob McCulloch to be easy. But if we as

Color Of Change PAC

members all
reach deep and give what we can
today,
we can come out tomorrow with hope for changing criminal justice for thousands of Black people in St. Louis County.
Please reach deep and give $4, or whatever you can, to help us pull out a win for Wesley Bell and Black people in St. Louis County in these last 24 hours.
Until justice is real,
Jenni, Arisha, Hope, Kwesi, Shannon, Alicia P., Victoria, Bhavik, Alicia W., Sonya, Jorge, Reagan, Daniel, Charles, Bradley, Scott and the

Color Of Change PAC

team
---
References :
"Ferguson prosecutor faces first political test since Michael Brown shooting", Governing, 30 July, 2018,
http://act.colorofchange.org/go/78022?t=6&akid=15828%2E1942551%2Ecgtvxy
"Endorsements", Robert P. McCulloch Prosecuting Attorney,
http://act.colorofchange.org/go/78023?t=8&akid=15828%2E1942551%2Ecgtvxy
"Race for St. Louis County prosecutor focuses on experience, criminal justice reform", St. Louis Post-Dispatch, 26 July 2018,
https://act.colorofchange.org/go/78115?t=10&akid=15828%2E1942551%2Ecgtvxy

DONATE


Paid for by

ColorOfChange PAC

, colorofchangepac.org, not authorized by any federal, state, or local candidate or candidate's campaign committee.
ColorOfChange PAC is building a movement to elevate the voices of Black folks and our allies, and win real social and political change. Contributions to

Color Of Change PAC

are not deductible as charitable contributions for federal income tax purposes.