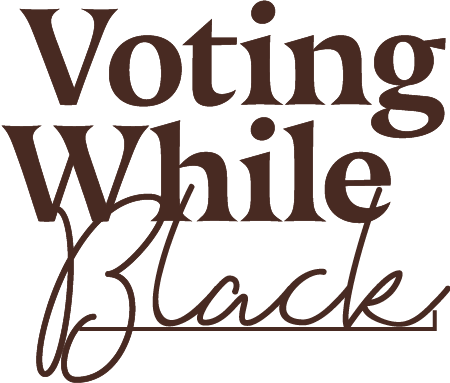 Dear friend
,
Barack Obama may never have been elected in 2008 if it wasn't for Camp Obama-- a multi-day training that traveled state to state, training thousands of volunteers how to rally their communities behind their candidate.
Without giving these passionate people the tools they needed to lift up Obama's campaign nationwide, we may never have elected our nation's first Black president.
1
In 10 days, we'll be launching our own camp,
Camp Color Of Change PAC
-- our operation to give thousands of Black people the skills they need to win back our country for our communities, in a time when we need it more than ever.
We're launching our first Camp in Jacksonville, FL and then we want to take them nationwide-- will you be one of the first people to invest in this urgent project by donating $4 today ?
There's a reality we have to face here-- the right, whether it's Republicans, billionaires or Nazis and Klansmen, are organizing their people.
The billionaire Koch brothers have trained over 10,000 people through their Grassroots Leadership Academy.
2
The neo-Nazis and white supremacists whose rally last August in Charlottesville ended in a woman's death are organizing a sequel march next month in Washington, DC.
3
The next 4 months are our moment to organize OUR people and elect leaders who will lift up our voices in the face of the hate all around us.
That's why, on July 28-29, we'll be holding a two-day, intensive leadership training camp in Jacksonville, FL-- our first stop on a nationwide tour to build an army of Black folks fighting for the change we need in November's elections.
We urgently need to raise funds to make sure we can expand these trainings beyond Jacksonville-- will you chip in $4 to make sure that happens ?
Here's what your investment in emerging Black leaders will fund :
At each weekend-long camp, we bring in seasoned

Color Of Change PAC

organizers to train volunteer leaders. It costs us $72 per volunteer, which covers the cost of lodging, meals, travel and on-site childcare for all attendees.
On Day 1, trainees will learn :
a. How to use cutting-edge digital tools to reach tens of thousands of Black voters through peer-to-peer text messaging and canvassing technology
b. How to step into their leadership and recruit and train volunteers to attend events and voter engagement activities
c. How to educate and engage voters around upcoming races in their community through canvassing strategies and holding 1-on-1 meetings
On Day 2, trainees will practice putting their skills into action by organizing an event in their city to reach 100,000 Black voters and get them excited about the upcoming elections !
But we can't build leaders without investing in them-- will you invest $4 in training hundreds of Black leaders nationwide that will help us win big on Election Day ?
The past 2 years of Trump have been a nightmare for so many communities-- Klansmen and Nazis rallying, police continuing to target and kill Black people, Muslims banned from our country, immigrant children torn from their parents. At times, we've all felt angry, exhausted or even hopeless--
but this nightmare can end if we organize together.
If we want to elect leaders who will stand against hate and be held accountable to our communities while in office, we need thousands of people rallying behind them. That's what we're training our leaders to do at

Camp Color Of Change PAC

.
With elections less than 4 months away, these training are urgent. Give $4 today to make sure we can hold trainings from Michigan to Nevada to Florida to train Black leaders who will lead our communities to victory in November !
Until justice is real,
Arisha, Jenni, Hope, Kwesi, Shannon, Alicia P., Victoria, Bhavik, Alicia W., Sonya, Jorge, Reagan, Daniel, Charles, Bradley, Scott and the

Color Of Change

PAC

team
---
References :
"'Camp Obama' trains campaign volunteers", NPR, 13 June 2007,
https://act.colorofchange.org/go/76803?t=6&akid=15206%2E1942551%2ER21i--
"With Koch Brothers academy, conservatives settle in for long war", New York Times, 6 September 2016,
https://act.colorofchange.org/go/76804?t=8&akid=15206%2E1942551%2ER21i--
"'Unite the Right' organizer gets approval for rally anniversary event in DC", The Washington Post, 20 June 2018,
https://act.colorofchange.org/go/76805?t=10&akid=15206%2E1942551%2ER21i--

DONATE


Paid for by
ColorOfChange PAC
,
colorofchangepac.org
, not authorized by any federal, state, or local candidate or candidate's campaign committee.
ColorOfChange PAC

is building a movement to elevate the voices of Black folks and our allies, and win real social and political change. Contributions to

Color Of Change PAC

are not deductible as charitable contributions for federal income tax purposes.